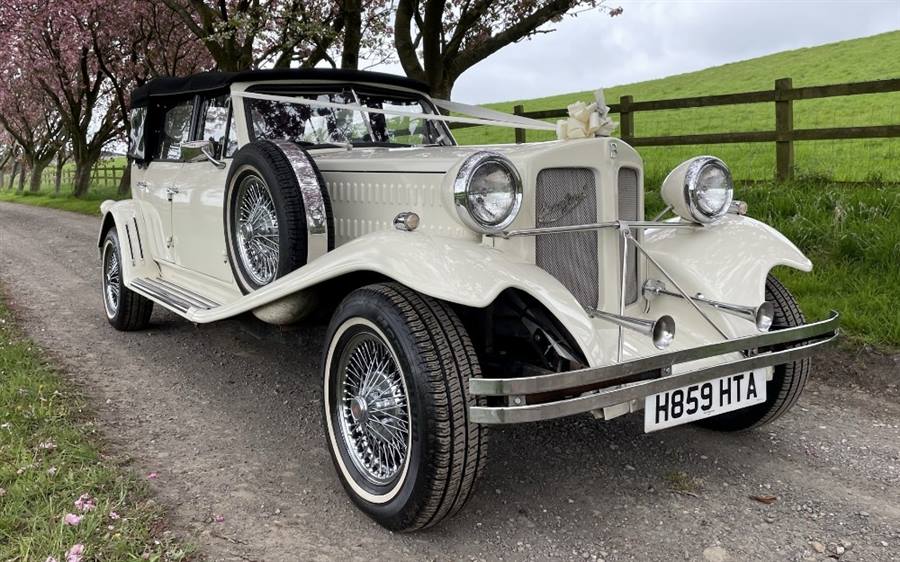 Wedding in West Yorkshire
Thanks so much for leaving this great review of the service provided on 23 April 2022 in West Yorkshire for our Beauford Tourer.
4 Star review
Lucy who works in the office was absolutely amazing and was always really nice. Lovely car, arrived a bit early which was nice. Looked really good. Was hard to get in and out but that was partly because my dress was so big, little steps would of been helpful.
The downside to this service was the driver of my car kept saying "are we OK to get her out and then we can get off" this was while I was waiting to go into the venue as guests were still arriving I had to wait in the car. Despite paying for 3 hours hire, the driver did not want to wait around. Our wedding coordinator told them they needed to pull up at the front of the venue for some photos afterwards, which they did. We had some photos with the cars after the ceremony but again the driver kept asking if they could go now. I wanted our guests to have photos with the cars hence hiring them until 5pm. In the end I told the driver to go as clearly they didn't want to be there anymore and felt like an inconvenience to them. .
#4StarWeddingCar #BeaufordTourerWeddingCar #WeddingCarsWestYorkshire #BBWeddingCarsLtd