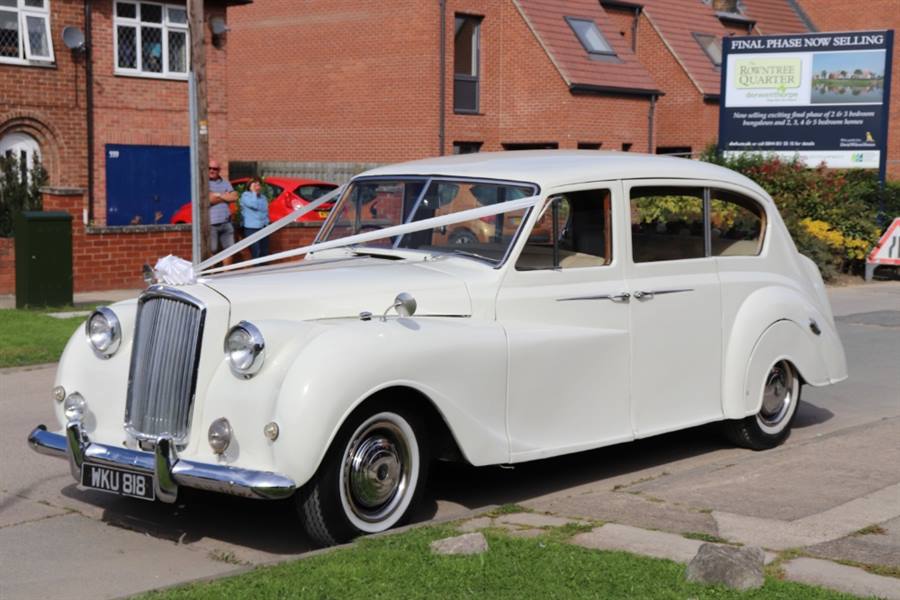 Wedding in West Yorkshire
Thanks so much for leaving this great review of the service provided on 20 March 2022 in West Yorkshire for our Austin Princess.
5 Star review
I can't recommend these guys enough. The driver was smart & very punctual & was happy to sit & wait until everyone (bride) was ready to go. Nothing was too much trouble. The car was immaculate & I saw the driver out of my window giving her a little polish in places whilst he waited. Daughter loved the car & so did everyone when we arrived. Thanks to all concerned..
#5StarWeddingCar #AustinPrincessWeddingCar #WeddingCarsWestYorkshire #BBWeddingCarsLtd