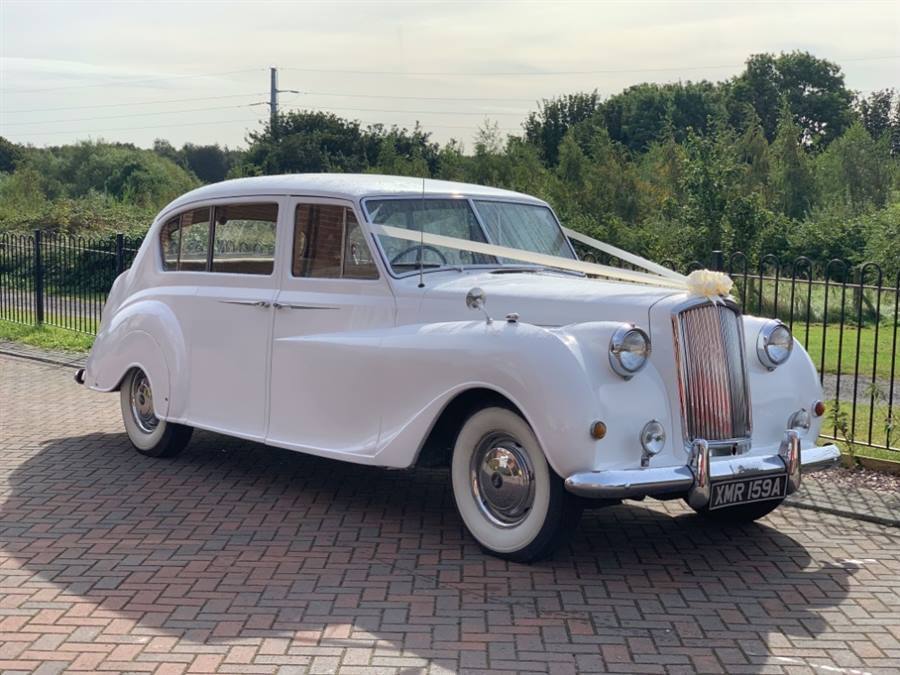 Austin Princess 1958 review
We love to hear about the amazing service provided.
5 Star review
Absolutely beautiful car, friendly, polite and very smartly dressed driver. Everything, from initial booking to arrival at the venue, went smoothly. Really happy with the service we received. Great company, would definitely recommend. Thank you for helping make our day special! .
#5StarWeddingCar #AustinPrincess1958WeddingCar #WeddingCarsNorthYorkshire #BBWeddingCarsLtd